FOR BLOODY AGES, ONE OF THIS BLOG'S BEST FRIENDS HAS BEEN CAMDEN-BASED SCOTTISH STREET-ART SCOUNDREL STU BAGS. this is my england HAS BEEN REPORTING ON STU'S ANTICS FOR OVER 3 RUDDY YEARS, FER CHRISSAKES ALREADY. BUT FOR THE LAST YEAR OR SO, GETTING DOWN TO STU'S NECK OF THE WOODS HAS BEEN MUCH HARDER THAN IT USED TO BE. SO THE this is my england DSLR AND CAMERAPHONE BOTH FAIL TO KEEP UP TO DATE ON DEVELOPMENTS AT STU'S FAMOUS (FORMERLY) WHITE RECTANGLE (FIRST OBSERVED IN APRIL 2011). this is my england, THEN, IS NOW INDEBTED TO STU FOR TWEETING THE ODD UPDATE. BELATEDLY, LET'S SHARE THESE, STARTING TONIGHT.
SOOOO.....
IN LATE MAY THIS YEAR, STU PUT A SELF-PORTRAIT THERE: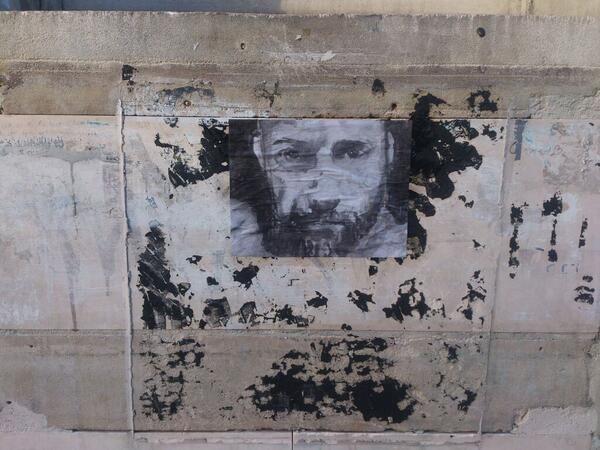 THEN HE ADDED HIS BODY: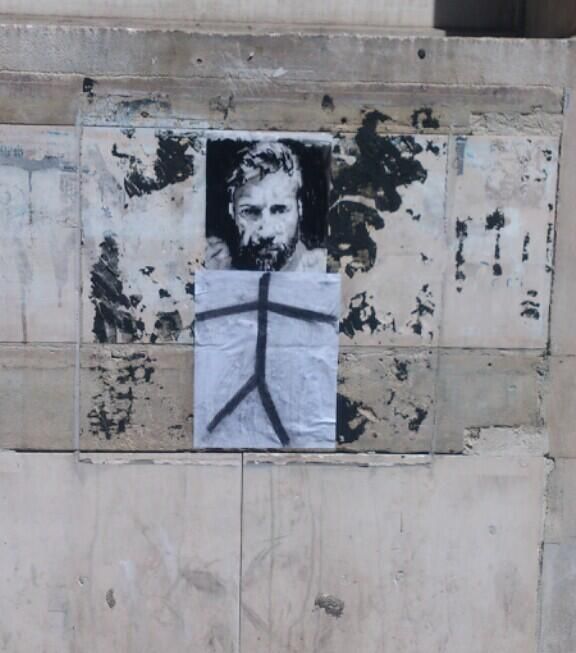 MORE STU NEWS TO FOLLOW...