There was this once magnificent structure on Delancey Street in Camden Town. By the time I first noticed it, it was already dying, its last useful days having been spent in the guise of a snooker hall. A much-loved and quite famous snooker hall, by all accounts. But it had started out as a public meeting hall and had once housed Camden Town's first cinema (between 1908 and 1917).
Demolition got underway and is now at an advanced stage, and the graffiti boys have been about: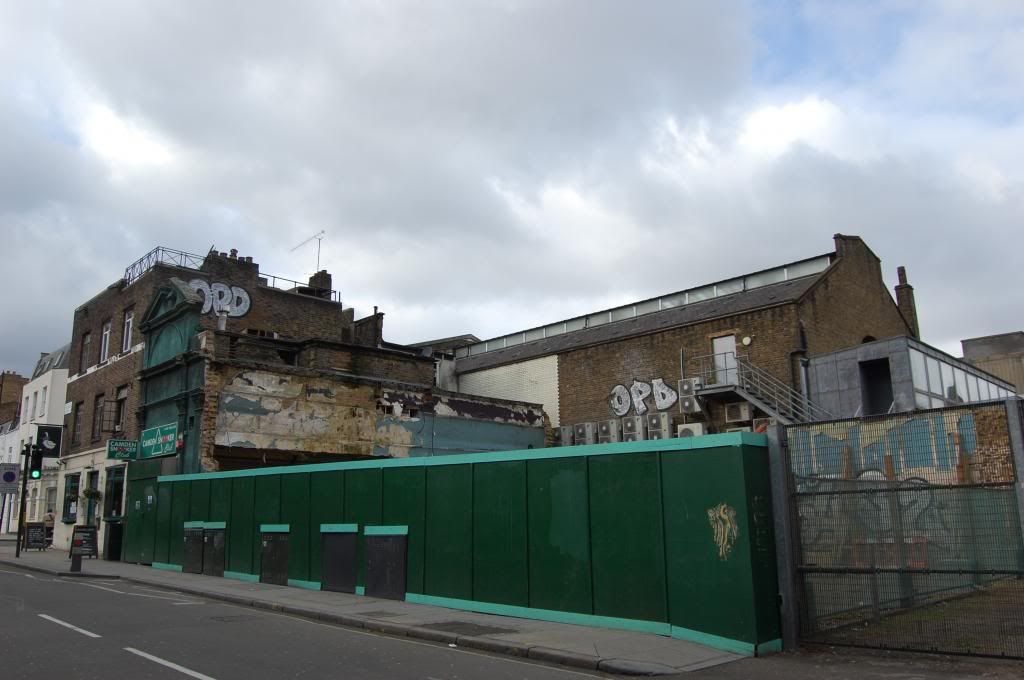 A sad loss. Worse, though, is the news that the excellent Crown & Goose pub next door may be for the chop too. Why? Because Camden Town needs another fucking shiny restaurant with flats above it. Of course it does.