"Well", wrote street artist stu bags this morning, "we knew this day would arrive".
As this is my england regulars will know, stu has been the master of a chunk of wall on the corner of a Camden street for many months. Watched by this blog for more than a year now, stu has returned again and again to that same space - adding new works when old ones are destroyed; sometimes himself removing stuff of which he has become tired; tinkering with some of the more durable pieces. But this is the state of the rectangle right now: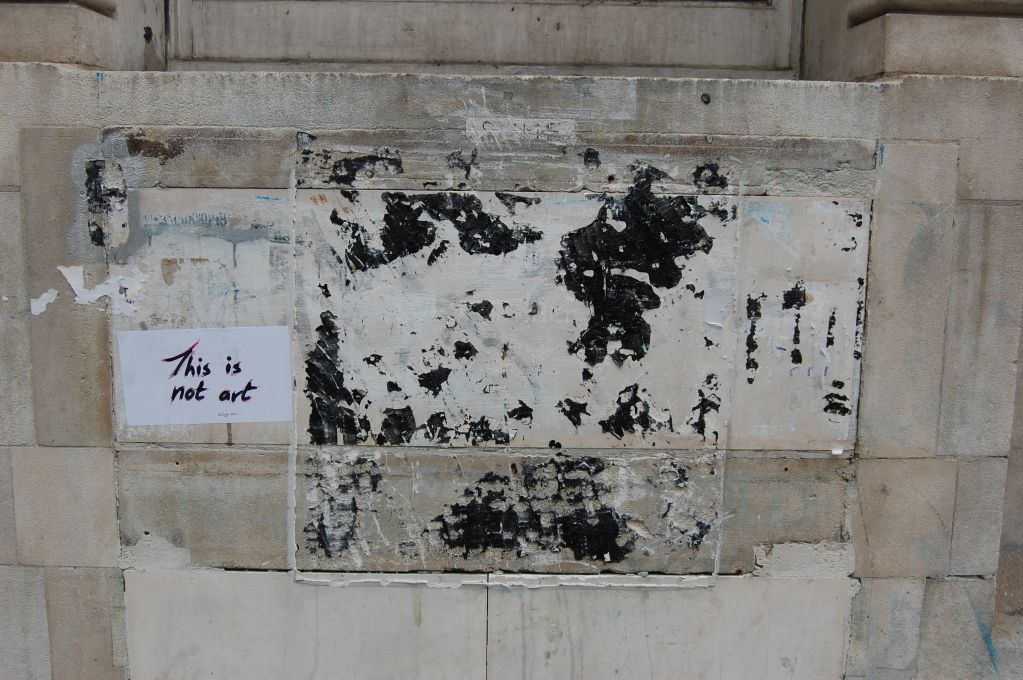 What happened? Well, Camden Council clearly decided enough was enough. They'd rather have passers-by see a sticky mess than an eclectic, fluxing collection of street art pieces. stu, naturally enough, is not terribly impressed, as evidenced by the terse message on this sticker: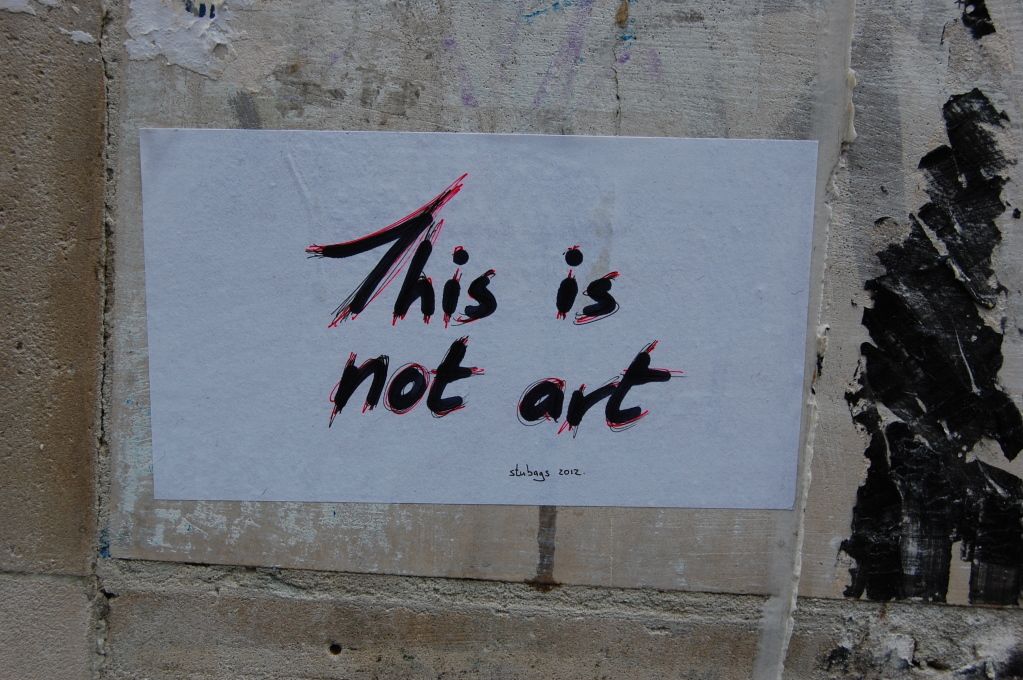 stu actually saw the destruction of his work in progress. What a weird feeling he must have had when he watched the chaps hired by the council labouring away for ages to chisel off his giant QR code made of coins of the realm. It went on long enough for him to capture the action with his camera: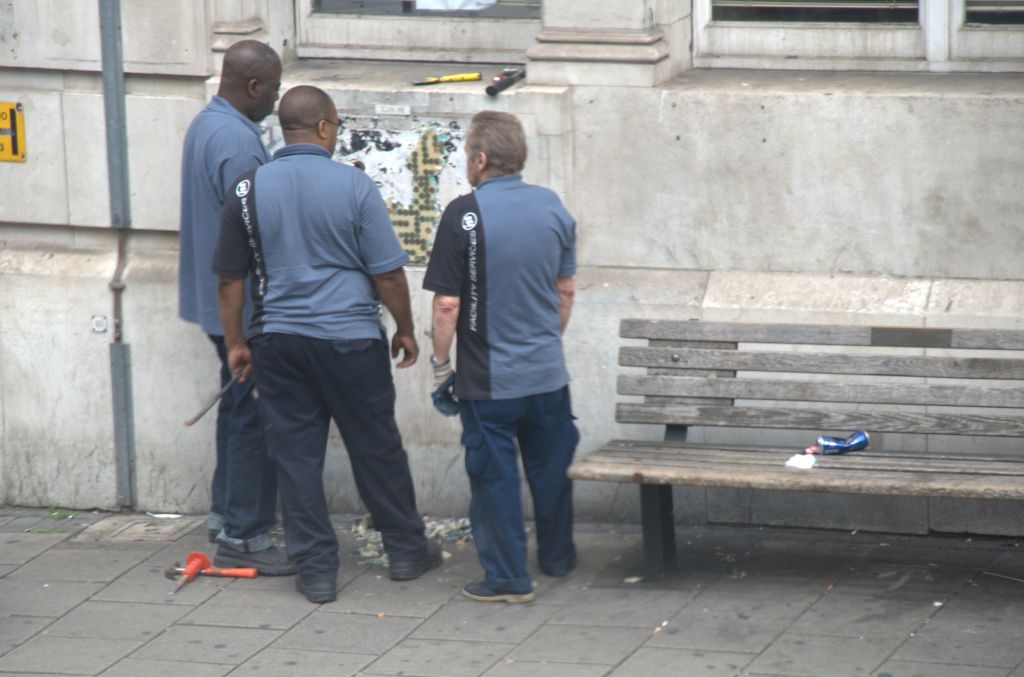 photo by stu bags
So what now? Will stu ever focus his efforts on that rectangle again? Or has this week's destruction been altogether too discouraging?